I posted this in the wrong forum so here it is where it belongs!!!
I arrived to the venue (BB King Blues Bar and Grill in NY) about 5 pm, 3 hours before showtime and entered the bar where all attendants were supposed to wait till the big room opened.
That's where I found Mathew, a great guy who is very funny and a hardcore Chuck Berry fan like me.
Both Mathew and me got to be in the tables by the stage so I was having a ball even 2 hours before the show started.
At my table was a lovely couple who....knew me because they've read about me in the forum!! Go chuckberry.com!!
Their names are Fran and Quincy, and they were so funny and cool I could've spend the night just having conversation with them.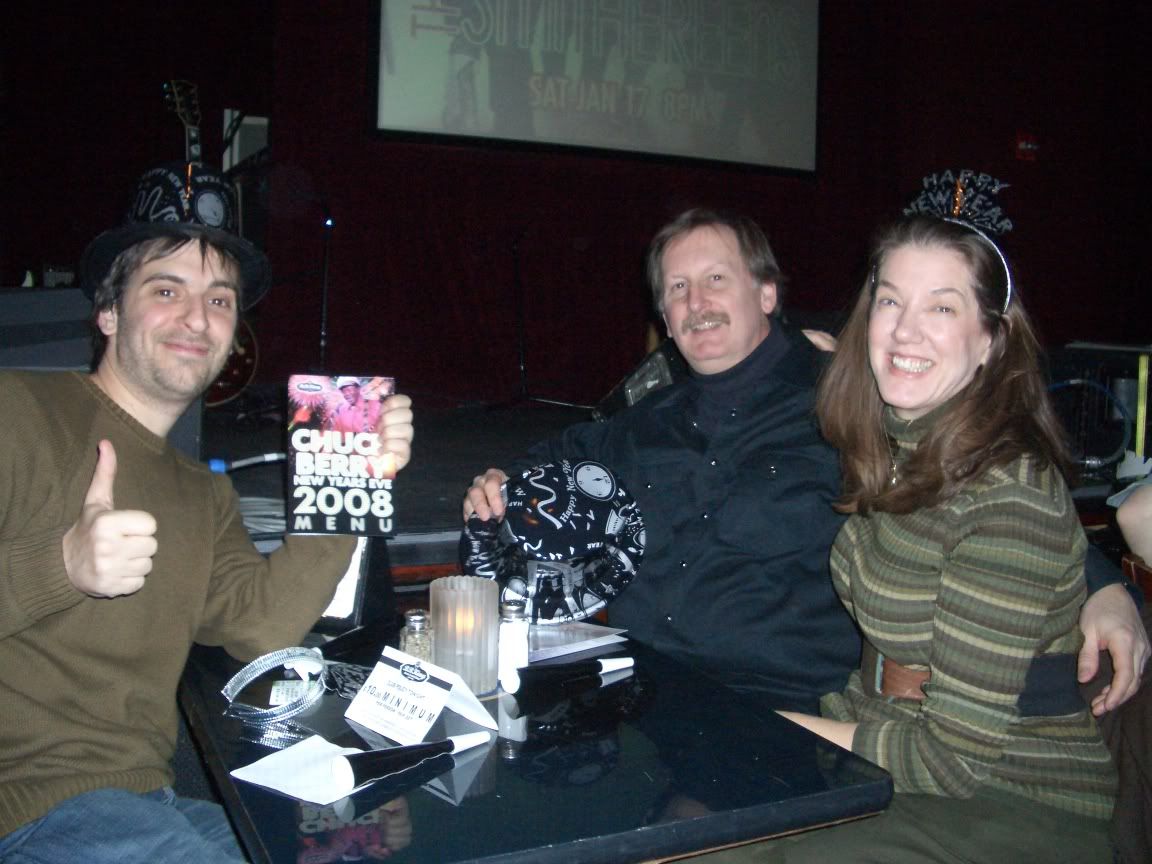 BTW, they payed for my Ice-cream, so thanks a lot guys!!! You rock, and when you come to Buenos Aires, drinks are on me.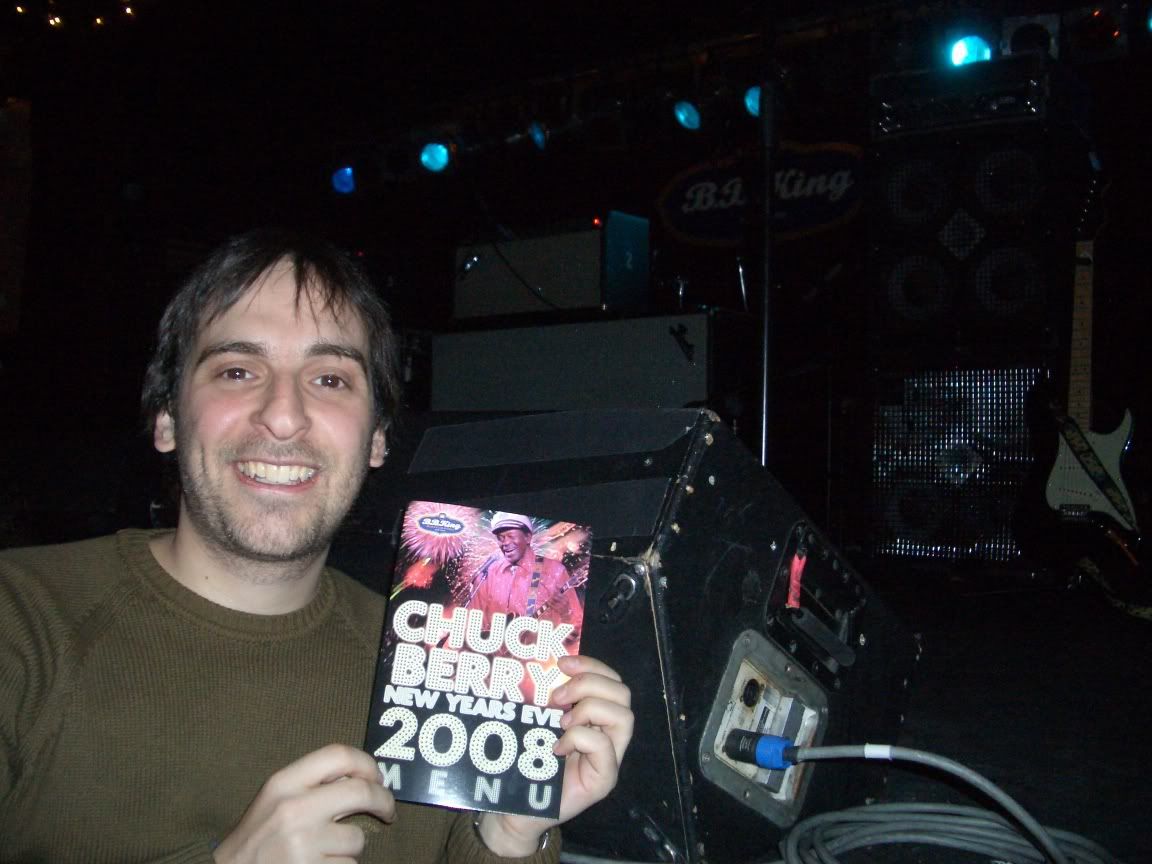 The show started about 8.15 PM with Roll Over Beethoven and finished 50 minutes later with Reelin' and rockin'.
Chuck seemed to be inspired and really rocked!
His guitar got out of tune 5 minutes into the show so he kept on playing with CBII's guitar while CBII was offstage tuning Chuck's.
Chuck's playing was a lot better than in AVO's session from 2007 which I own in bootleg dvd form, and beside forgetting on which note he was supposed to play a couple of times (even someone from the audience shouted "G!") his playing was great for the most part.
Some of the songs that followed were: Memphis Tennesse, Sweet Little Sixteen, Carol, You never Can Tell, Around and Around, Wee Wee Hours (as requested by Mathew), My ding a ling, and my request, Promised Land, which Chuck said he didn't remember the lyrics, so I got up and told him "I left my home in Norfolk Virginia, California on my mind!!!".
He thanked me and started to sing it!!! How's about that??
A special mention for Ingrid Berry, who has an amazing voice and played a killer harmonica solo, one of the highlights of the night!!!
The band was fantastic, all of them played excelent and Mr. CBII played a very important part keeping it all together, great job on the guitar!!
The sound was flawless, so thumbs up to the sound guys.
The show finished with the long version of a fantastic "Reelin' and Rockin" with gorgeous girls dancing on the stage and trying to get close to Chuck (CBII was a great bodyguard there
).
Tho' there was no Johnny B goode, I was in heaven after the show, still couldn't believe the table I got and how great was the show and finally being able to see him after 15+ years of being a fan.
But that's not all!
20 minutes after the show Mathew, me and 3 other guys were standing by the side of the stage to find if we could "meet and greet" Chuck.
Finally we got there and Chuck was sitting on a sofa. I got there with a guy who had him sign Chuck's autobiography.
I told Mr. Berry (I was nervous as hell!!) that I came from Argentina specially for the concert and his blond assistant (who is gorgeous I must say) answered for him (Argentina, how cool is that??).
So Chuck signed my menu, and as I was about to ask him to have his picture taken with me, Chuck told the guy who came before me "Sir, could you please leave? I already signed for you!!" Which put him in a lousy mood I guess and he said "NO, no pictures!!" and refused to shake my hand.
I left a little sad because of that but anyway I had the time of my life and an expirience I can tell my grandkids someday.
So thank you Mathew, Quincy, Fran, the fantastic band, and most of all, Mr, Berry for changing the world with your music and making it a better place.
Javier